© 2013 Eagle River Construction All rights Reserved


Tel. 804.529.5700 │Fax. 804-529-7171



The Master Bath You Always Wanted



Master bathrooms are not what they used to be. Function is just one of the considerations. Creating a spa like retreat that you can enjoy after a long, exhausting day is a popular and often sought after trend today.


Eagle River Construction

can help you navigate through all of the product selections, colors and designs to help you create that perfect room for you and your family.

There are many reasons why homeowners decide to explore a new bath remodel.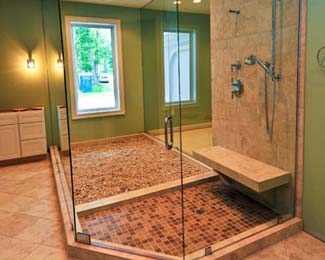 Your bathroom may be out-of-date

Your bathroom may not function well

You may not have enough storage space

You may not have ample lighting

There simply may not be enough space

Something may be broken or need repair

You may be thinking about resale