Eagle River Construction, a Premier Custom Northern Neck of Virginia Builder and General Contractor, has been building custom homes and quality additions and remodels in the Northern Neck of VA, Middle Peninsula and commercial build-outs in the Richmond area for over two decades. We pride ourselves in providing clients with a final construction product of superb quality and craftsmanship.

At

Eagle River Construction

, we have been helping people realize the home of their dreams for over two decades. Nothing would please us more than to help you realize yours...


What our clients are saying

"We are thrilled with Eagle River's work at our home. They are courteous and spent lots of time making sure they understood our wishes before they started the work, which was done with a great deal of skill and professionalism. The renovations are helping us enjoy our home even more!! Thanks Chet, Bobby, Michelle and the entire crew at Eagle River; you're the best" Alice & Kevin Curtin

"My husband and I interviewed 6 builders before we chose Chet Williamson and Eagle River Construction to build our home and we're glad we chose them. Chet visited the building site routinely and worked with us to ensure that we came in on time, on budget and to ensure that we built the house that we wanted at the River. There were no surprises. We've been in our home for over 2 years now and the issues that we've had have been minor and Chet and the crew have been very responsive. we have a quality home that we can be proud of and Chet and Eagle River Construction played a major part in making that happen."

Etta & James Maguire



"I have used Eagle River Construction since 2001, when they built a 3 bay garage apartment on our lot. Eagle River Construction expanded our water-view room in the back of our main house in 2005, which has been our favorite room. Hurricane Irene, 2011, felled several massive trees on our property which demolished the roof on our main house resulting in extensive water damage, and also damaged our garage apartment. I called Chet Williamson after the 1st tree fell on Saturday evening, and he was there the next morning the survey the damage and schedule repair work. Our insurance adjustor said our damage was the biggest claim of the 60 yrs he was processing in the area. Eagle River Construction did and excellent job of restoring our buildings. Eagle River Construction is my Go-To construction company"

Marion Dongieux





© 2013 Eagle River Construction All rights Reserved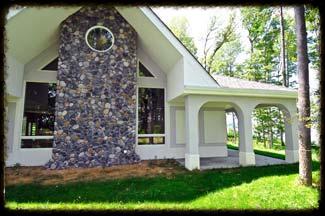 Additions
Renovations Remodeling
Roofing
Kitchen & Bath Remodels
Decks
Porches
Replacement Windows





Welcome to Eagle River Construction!
Premier Custom Builder of the Northern Neck and surrounding areas





Award Winning
Custom Home Builder in the Northern Neck

Tel. 804.529.5700 │Fax. 804-529-7171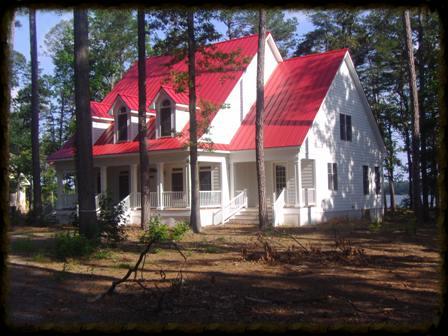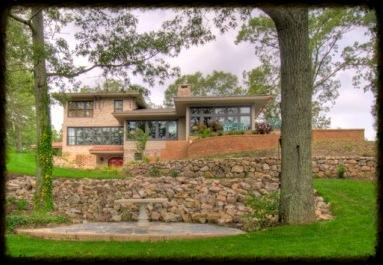 Like our Facebook Page

www.facebook.com/EagleRiverConstruction